---
---
All Nicholas Templeman shoes and boots are of course entirely bespoke and made according to your individual measurements. As important as these measurements are, it is equally important for me to get to know a little about who will wear them, how they like to wear their shoes and exactly what they expect from the shoes they wish to have made.
At our initial meeting, once you have been carefully measured, we will discuss a little about your footwear experiences so far and whatever preference you may have for certain styles. You may wear your shoes a particular way, perhaps an inclination for the assurance of a close fitting lace-up shoe or you may require the casual comfort of a loafer that can be slipped on or off with the minimum of fuss. You may already have in mind the pair you want to commission or you may need guidance towards the traditional wear for a particular occasion, the aim of this discussion is to establish exactly what your requirements are. Every aspect of the shoe can be determined by you, whether a round toe or square is preferred, or how narrow the toe shape should be. If you like to dance, perhaps you may desire the tactile sensation of the ground beneath you through a thin leather sole, or you might prefer the sheltered security of a double sole and Norwegian welt to protect you from the worst of nature's savagery.
---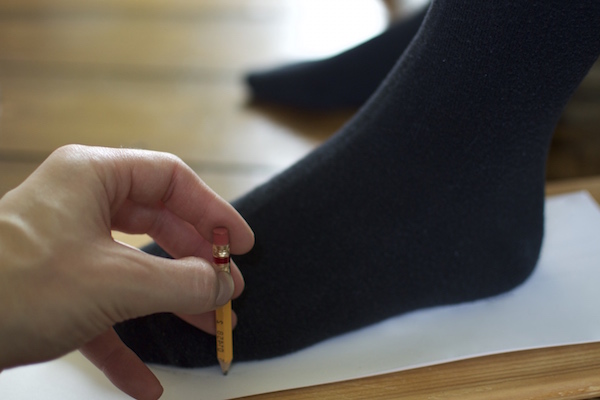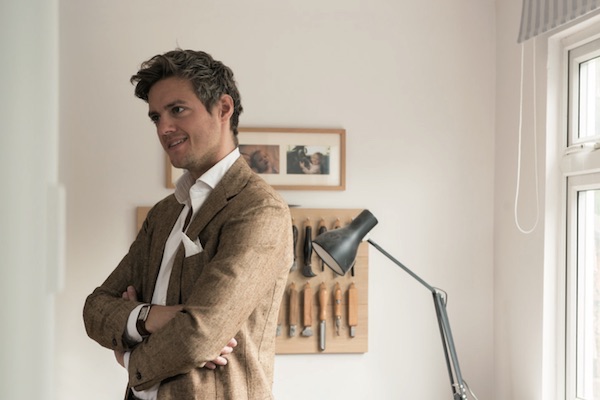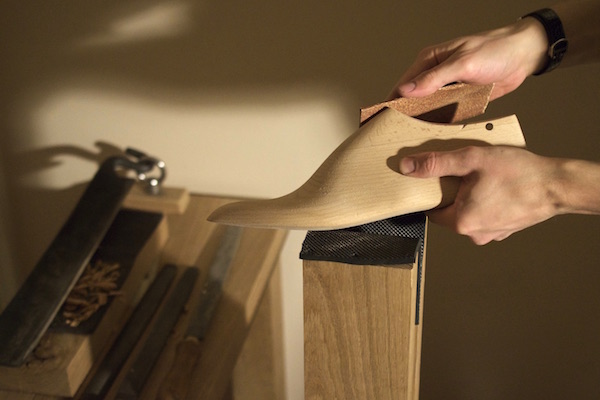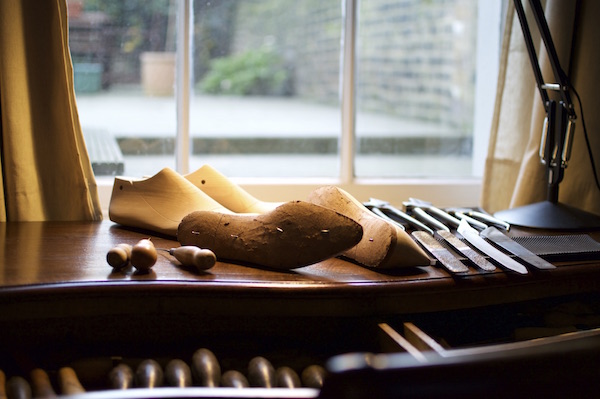 ---
Once all of these details are established work can begin in earnest. At the measuring stage I will have taken a pencil outline of each foot and several measurements at key points, taking precise notes of the specifics of your feet. These measurements, combined with the information noted during our discussions, will guide me in the making of your lasts.
Only through the bespoke process can anything be truly possible, your wildest imaginings fully realised. From the initial choosing of your leather to the finest details of the finishing, your shoes will be a sincere reflection of your personality, and it would be my pleasure to provide you with the window for your expression.
---